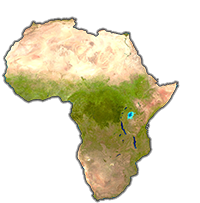 UPDATE – Janurary 2016



Dear Pastor Donny,
Christian greetings to you and to the entire church of Happy Valley Church. Iwant to thank you and the saints so much for Inbetterment the Kingdom of God and your love and blessings that you have shared with the Body of christ in Africa. May [God] richly bless you all and Credit all that on your accounts in the Kingdom that is to Come!


Attached is the Picture of Kigulu Church Pastored by pastor Basule Sosipateri. They have finished the Roof through the support that you sent to them in December 2015. They are very very appreciative and happy for the help…


This is all for now, Greet the church and Family.
God Bless
In His Service
Bro.Swaga Moses.


Visit the Missions Page for more Pictures of congregations in Uganda, Africa that Happy Valley Church has assisted over the years.